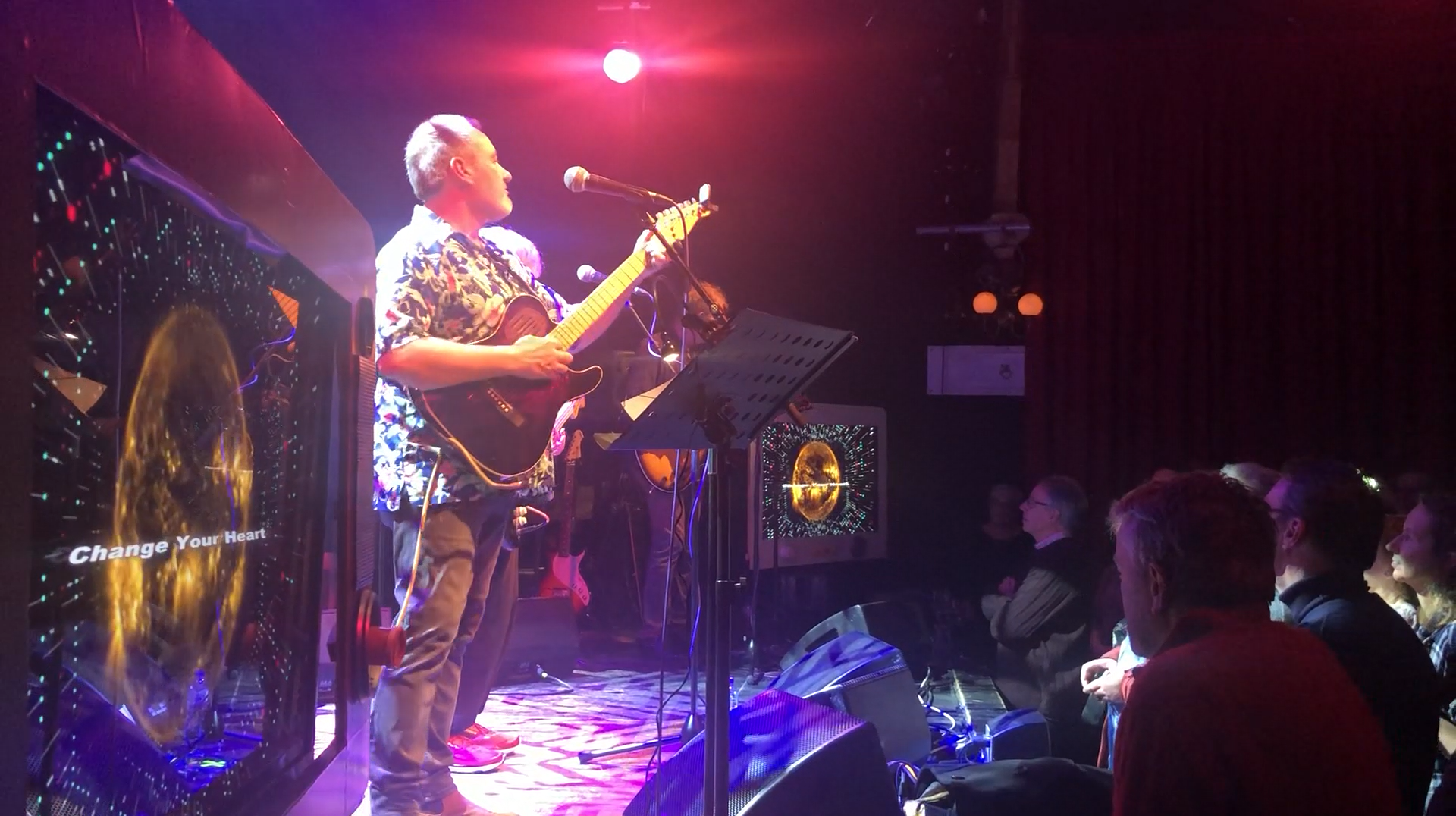 So, finally after 40 years The Korgis got to play Bath ( Where it all started). In all fairness, James did play The Theatre Royal one Sunday night in 1982 ( with Backing Tapes) but for a 8 piece korgis Band taking the stage at this great Little Venue ( Chapel Arts Centre) it really was a special moment. 
Great organisation by the staff at the venue. Our Sound engineer Ed had already set up Mics and Lines in exactly the right parts of the stage and the Soundcheck went really smoothly.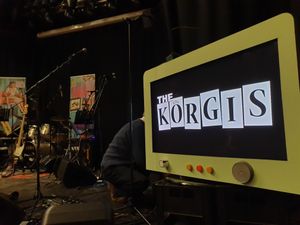 Mr Al Steele and of course the Wonderful Ceri Darknell had done an amazing job with the Set. New 40 Years banners and Vintage surrounds for The Korgis TV's.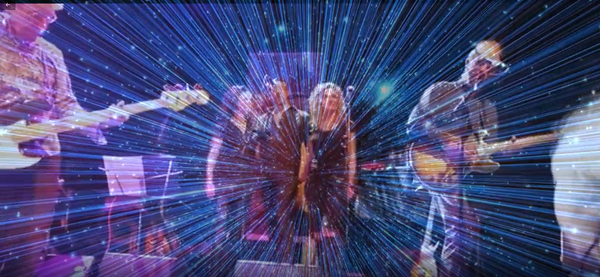 All set to go then. Of course we knew it was a sell out but hadn't expected Old Friends who hadn't managed to get a ticket to be stood waiting outside on the off chance that there would be some returns. Luckily most ended up happy and tickets were found.
Atmosphere was building when our support for the night Mr Matt Owens took to the stage around 7.55 to warm up the crowd. He did a great set, and had the foresight to get an audience shot on his phone. When the time came for our entrance around 8.35 the wonderful crowd were purring in anticipation.
Right from the off there were incredibly happy faces both in the crowd and on stage. I feel that we rose to the occasion and took the eager audience through Old Stackridge, Korgis and even Beatles Tunes throughout a total of 1 and half hours on stage. All interspersed with banter, anecdotes and general mischief and merriment.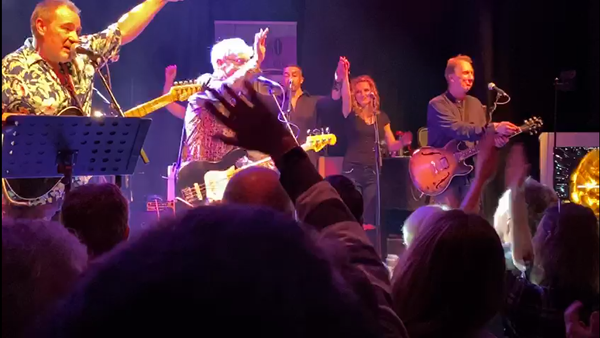 At 10.30 and after a rousing rendition of "EGTLS" we took our Bows only to be greeted with huge cheers for "More". 2 Encores followed including a very well received rendition of Freheit's " Keeping the Dream alive" and then it was time to say goodbye.
Everyone in the band enjoyed mingling with the crowd afterwards, catching up with Family, Friends and old acquaintances that in some cases hadn't been seen for 25 years or more. 
Personally, I slept really poorly, full of adrenalin and excitement at what had just happened and also memories of the 40 or so years I have been singing and making music with Mr Warren and the incredible memories we share. None better than this great night!   
Bring on Norwich, London and Holland next!
See ya! John