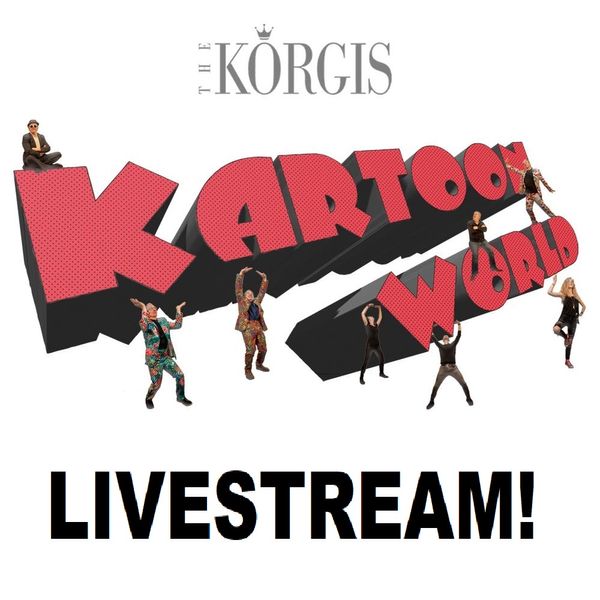 You guessed it!... we are finally 'gettn down wiv da kidz'!
Happy 2022 to you all, and let's hope it's a little more like 'normal'... not the 'new normal'... just 'normal'!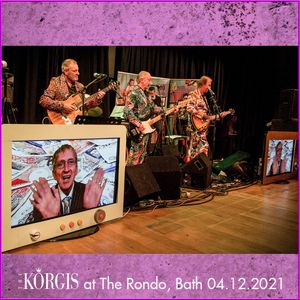 We had a couple of great gigs in December performing 'Kartoon World' in it's entirety and big thanks to all who came. 
It was so great to play the whole album. Although we would love to carry on in that vein, it would perhaps be unfair to any that don't have the new album to inflict an hour's worth of music they don't know. So the next shows will be a real mix of old and new possibly called 'Back in the Eighties'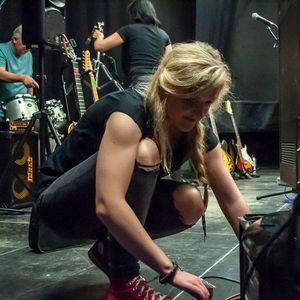 Our next gig is our return to the 100 Club in London on Feb 11th. There is so much uncertainty about all gigs but we REALLY hope this one goes ahead. Unfortunately our gig at The Platform in Morecambe is postponed. We only managed to get the ticket link quite late so feel we couldn't give it a fair crack of the whip.
Thank you as always to our mighty band.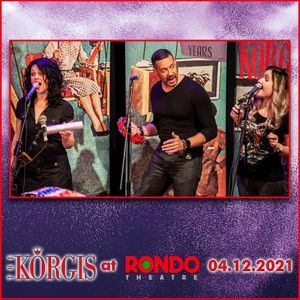 Not only are they the greatest musicians and singers, but they ALWAYS keep us smiling. Anyone making one of our gigs will be testament to that!
So to 2022 and The Korgis Kartoon World Livestream!
We had an idea that seemed like it would be a lot of fun. Centred in the control room of Shabbey Road Studios we will be doing a Livestream on Youtube every Thursday evening at 18.00 GMT. The first one is scheduled for Jan 13th, so put the date(s) in your diary and just click on the link to join in the fun!  The Korgis Kartoon World Livestream
Each week we will centre on one song and talk about how or why we wrote it, and the process of recording - plus perhaps a chat about the video. There will be competitions with some AMAZING giveaways. Things perhaps you would never get anywhere else. This will generally be hosted by Al Steele, but he will be joined by other members and perhaps some 3rd parties who have something interesting to say. We are not sure if we can twist Chris Hopkins (Exhibit-1) arm to come down from Liverpool, but we reckon we could get our chum Peter Karrie (longest serving Phantom of the Opera) - who performed the rant in the middle of 'This is the Life' - to pop in and talk about his character, and what else he has been up to!
This little promo will give you an idea... Al talks about the upcoming Livestreams
The Korgis Kartoon World Livestream - Episode One        13/01/22
The first episode we will be looking at Bringing Back the Spirit of Love.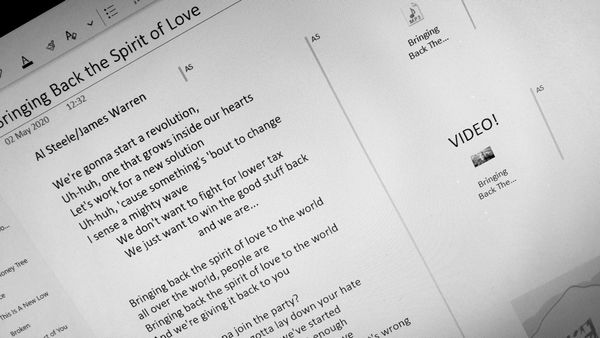 This was an important song for us as it kind of summed up where we were going with the whole album.
Al will be joined by James Warren for this episode.
You will be able to ask questions, or just say hi!.. and we hope you will find
our whole convoluted process quite interesting.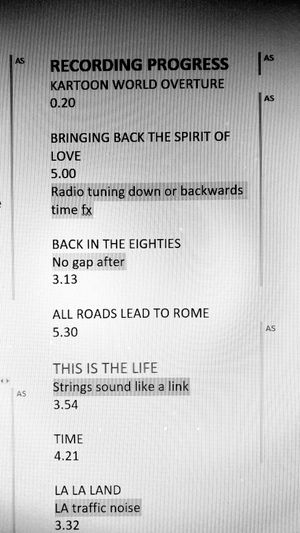 We will be showing you our secret documents that we use to work out ideas - some of which may never happen - some that have not YET happened. Tell us if you like an idea, as it may just tip the balance. We might even show you the video message that Al sent to James and John just after writing the chorus, where he is looking quite haggard!
Hope 2022 is great for you and of course hope to see you on a gig or just speak to you on Social Media or here. Sign up here if you wish - it may make you first in the know or first in the queue for something great!
The Korgis