The Last Ever Performance of Kartoon World

Hello friends!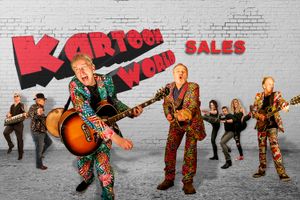 Way back in 2021 we released Kartoon World. When we were writing it - through Covid lockdown and beyond - we knew we had something special. Of course that in itself doesn't guarantee a favourable reception at the Box Office! 
Fortunately the general public agreed and took to it like an old favourite.
On our return to live gigs in November 2021 we decided to do two gigs where we would play the album in it's entirety. That was a thoroughly enjoyable experience, but we thought we had better mix it up a bit more. 
That is what we have been doing in the year and a half that followed, and also including the related album Kool Hits, Kuriosities & Kollaborations,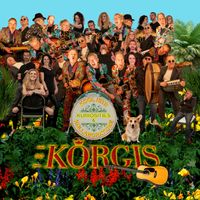 which included new versions of the classic Korgis songs, plus a few things that preceded and followed Kartoon World. 
Now we are a long way through the writing process of a new album (or albums!) and we decided to change up the live band a bit. However we have had such a blast with the current lineup and they fit the material so well, that we thought we would give Kartoon World one last fling in it's complete form. 
So on Feb 18th at Chapel Arts in our home town of Bath we will be performing the whole damn thing -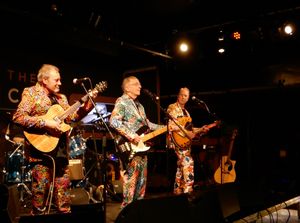 plus all the favourites of course. We would LOVE you to come and join us, and please say hello if you do! 
Tickets HERE!
After that it is a brand new adventure!... stay tuned. 
The Korgis ❤️