It's Always A Sunny Day when you are hanging out with The Korgis!
It's Always A Sunny Day when you are hanging out with The Korgis!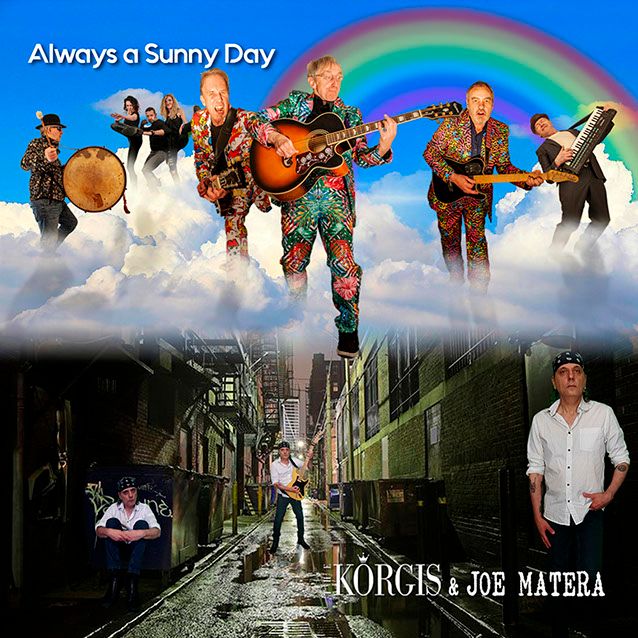 We first met Joe when he interviewed James Warren just before the release of the Korgis 2021 album, Kartoon World. 
 The Korgis' James Warren chats to Joe Matera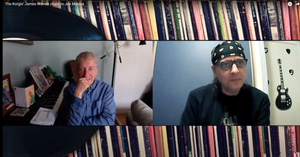 Australian born Joe Matera is a rocker through and through, having a career that has swayed between rock journalist/ guitar player/artist. 
As a magazine writer he has interviewed artists  of stellar magnitude and as diverse as Sir George Martin and Lemmy! 
As a guitar player he has been seen playing for Steve Harley and the Swedish rock legends Rough. 
In his own write he has released 3 Albums and countless singles. 
The funny thing is that rock guys seem to dig The Korgis. When Al was recording The Damned, Captain Sensible proclaimed his admiration for the 'under-blown' sound of the band and left wearing a Korgis T-Shirt!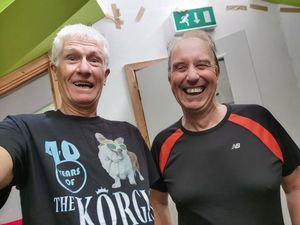 So it was with Joe and it wasn't too long before he suggested a collaboration. Maybe because he was from Kyabram, (near where Al used to go on holidays as a kid) that he was the first to pick up the challenge. 
Using a chord riff and tune that Joe had sent across and sparked by a conversation (between Al and his daughter Lorna) in the plane flying across to Greece, the chorus of 'Always a Sunny Day' was born. There is even a rough demo using the inbuilt mic on Al's Mac that sounds remarkably similar to way the chorus ended up. As it was quite an unusual sound harmonically we hoped Joe would be ok with this softer edge than perhaps he was used to. Fortunately he loved where it was going. 
On Al's return from Greece, we quickly got to work on completing the song albeit in demo form. This is also how the whole of Kartoon World was written, by assembling rough demos and the adding the band in bit by bit. 
James called across and wrote a verse/bridge in about 20 mins which fitted perfectly, and between us we hammered out a middle 8. This was quite reminiscent of Brian Wilson with lovely chords underpinned by altered bass notes.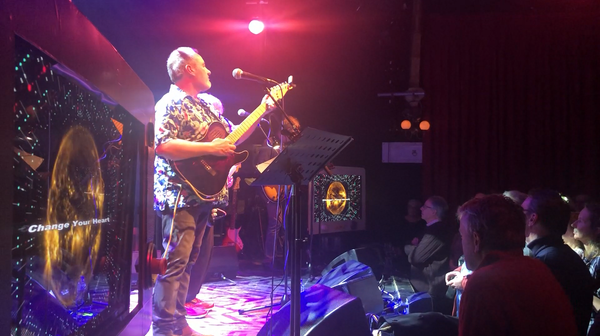 John Baker came across and put a magical of lower vocal in the chorus' and a lovely McCartney style line in the second bridge. Meanwhile Joe had sent across his vocals and a magical guitar solo, plus a lovely rhythm part. The whole piece was starting to gel. 
Al finished lyrics based on some of Joe's ideas and the whole song became about the 'have's and have not's. What is it like to start life with everything you want?... and what is it like to start with nothing? The wealth divide is one of the biggest problems in the world today. When you add homelessness in, then that is pretty much where we are with this song.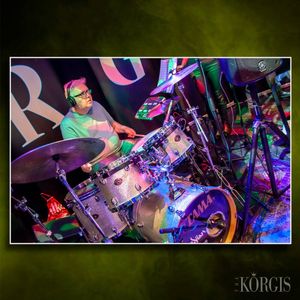 Whenever we bring Paul Smith in on drums, the songs always take on a more 'finished' feel. Even though fake drums can sound good, we are all much happier when Paul works his magic. We tend to rethink patterns on the fly and see what else we can pull out of the bag. He is an amazing musician and nothing is technically too difficult for him.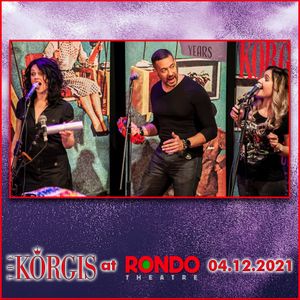 What can we say about our lovely backing vocalists 'Born2 Win' that we haven't already said a thousand times?! Jay, Emmy and Ava are the most positive people to work with, as well as singing with voices of angels - which was of course exactly what we needed with this song! 
Although we already had LOT'S of vocals recorded, we decided to push the boat out and see what else we could add. The very last phrase of the song 'rain.....bow' was perhaps the very last thing to be recorded - and what a beautiful unexpected end. Just when you think it is going to fade out you are left with that line.
We didn't want this release to be just 'another digital download' so we decided you should have the 'paper parts' even if they are virtual! 
We hope you enjoyed the story of the journey so far. This song can perhaps have as many lives as a lucky cat. Thank you for being there at the beginning of 'Always a Sunny Day', and we hope you will follow it's progress along with us. 
The Korgis

Grab your own copy here!