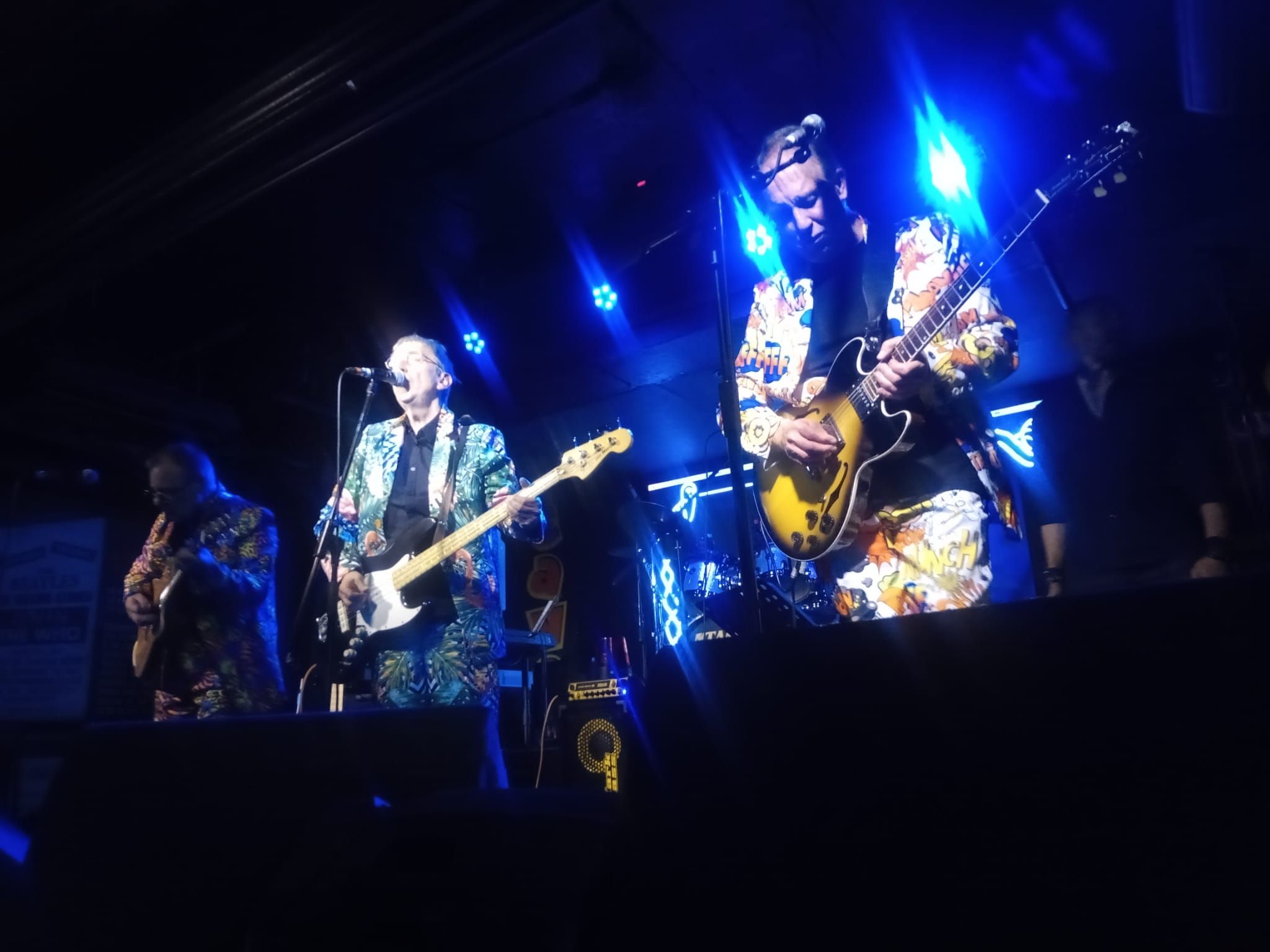 GIGS!
It really is great to be back out gigging again - and boy have we had some good ones!
Great to see our Yorkshire mates up at Black Dyke Mills and many thanks to all the staff and crew who made us feel so welcome.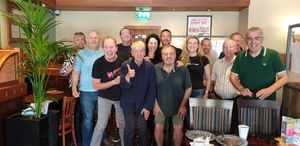 Rather lovely to meet up the next morning as well for our Brunch get together. Some of these guys even followed us across to the legendary Cavern later in the day.
Thank you, thank you, thank you!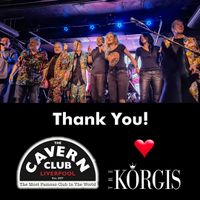 The Cavern of course was as amazing as we thought it would be.
What a great atmosphere, and the crew were SO on the ball - nothing too much trouble.   
Our last gig of the trio - and the end of our 40 Years of The Korgis Tour - was quite fittingly, where we left off about 18 months ago, at Chapel Arts in Bath.
We reckon everyone in the band was feeling like the new numbers were really settling in and we had gone into a real 'let's have fun' mode.
VINYL!
The long wait is nearly over. We had test pressings about 3 weeks ago, so looks like the Kartoon World vinyl will finally arrive by the end of the month. We just can't wait to hold that big sleeve in our hands and fold out those big posters! We might need to pour ourselves something nice before we sit back and drop the needle on the decks!
NEW PROJECTS
While we are not quite ready to delve into another intense period of writing, there have been several collaborative projects we have been working on.

We are not quite ready to spill the beans on our Brazilian collaboration, but let's just say that the remake of 'Don't Look Back' is going to be AMAZING!
There is perhaps a collaboration with some Japanese artists - of course we would love to do some dates there as well.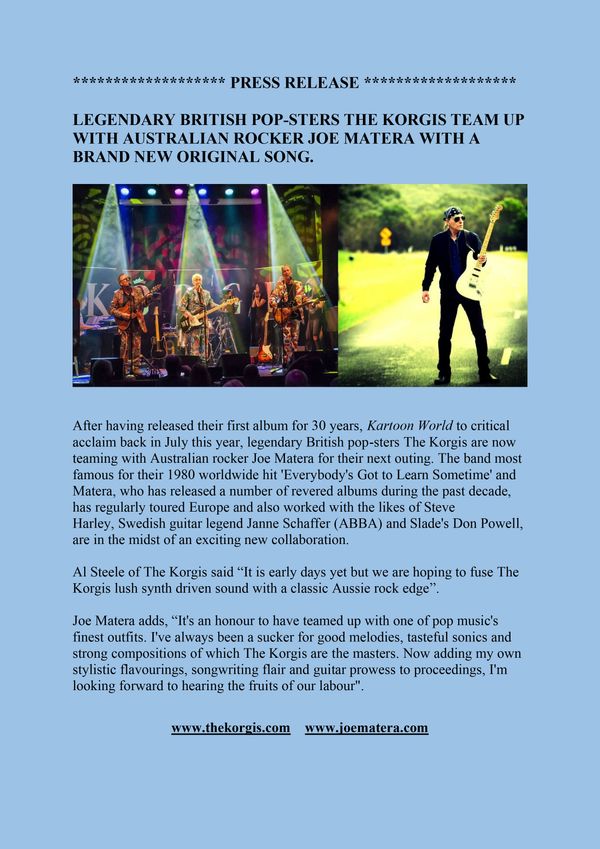 The collaboration that is properly underway, and we are very excited about is with Aussie rocker Joe Matara. This will be a brand new song and a true organic project. We are still not sure how it will turn out in terms of style - but you can probably guess we will make sure it is damn good! Here is the Press Release about to go live.
Our guitarist Al Steele of course is Australian by birth - and by accent(!) so he is particularly excited by the prospect of some dates 'down under'.
THE WORLD PREMIERE OF 'KARTOON WORLD'!
To say we are excited about premiering the whole of Kartoon World live would be like saying Fawlty Towers was 'quite funny'!
So far we have two gigs in December but we are adding more all the time, so keep checking the gigs list.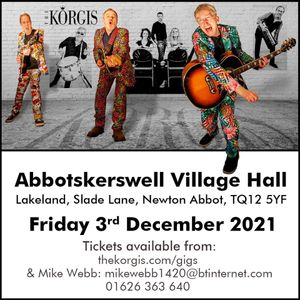 Our good friend Mike Webb has been trying to arrange a Korgis gig in his hometown for some time now!... so we decided he should have the WORLD PREMIERE!
Please come along and join us. We promise it will be unpredictable, visually spectacular and damn good fun! Tickets from the gigs page on the website      Grab One Here!!   You can also grab them from Mike. The number and email is on the poster.
Thank you for supporting us, and we will look forward to seeing you somewhere. If you want to know anything (because we know everything!) then drop us a line on the Ask Us Something tab    Ask Us Something
Much love  - James, Al and John